Carrot cake to be specific...
Doesn't look like carrot cake? Well, it's a deconstructed take on it from one of our favorite restaurants in downtown Sacramento called Localis. We've probably spent way too much money there, but that's ok because the food is well worth it. If you're just getting into the "foodie" world and feeling adventurous, be sure to try the octopus which is always on the menu under appetizers. It's never chewy or crunchy.
This "cake" was awesome. The crumble was the spiced cake part. The carrot was in the two mini scoops of carrot/ginger sorbet which was amazing. The scoop in the middle was their take on the cream cheese frosting normally found on carrot cake. I have to admit I don't know what the yellow dollops or the white dust was, but together it was all great.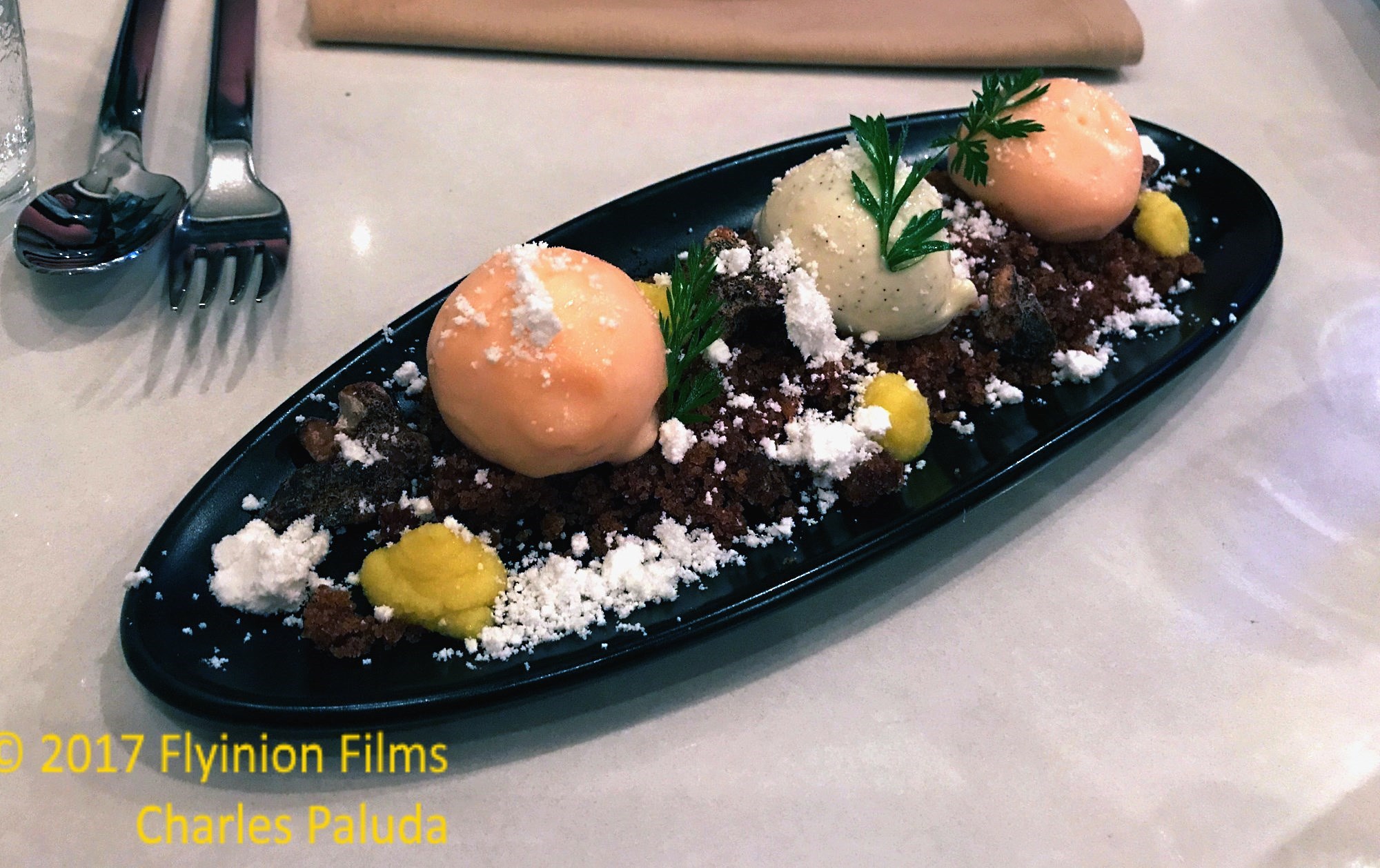 Photo notes...
This was shot on my iPhone 7 Plus in some pretty low light conditions with just the basic camera app and a little color, brightness and contrast correction really quick in Paint.net. Paint.net is a little freeware tool created by some undergrads as a senior project with Microsoft as their mentor in an attempt to create a replacement for MS Paint. It's a lot more powerful than MS Paint though.